About Me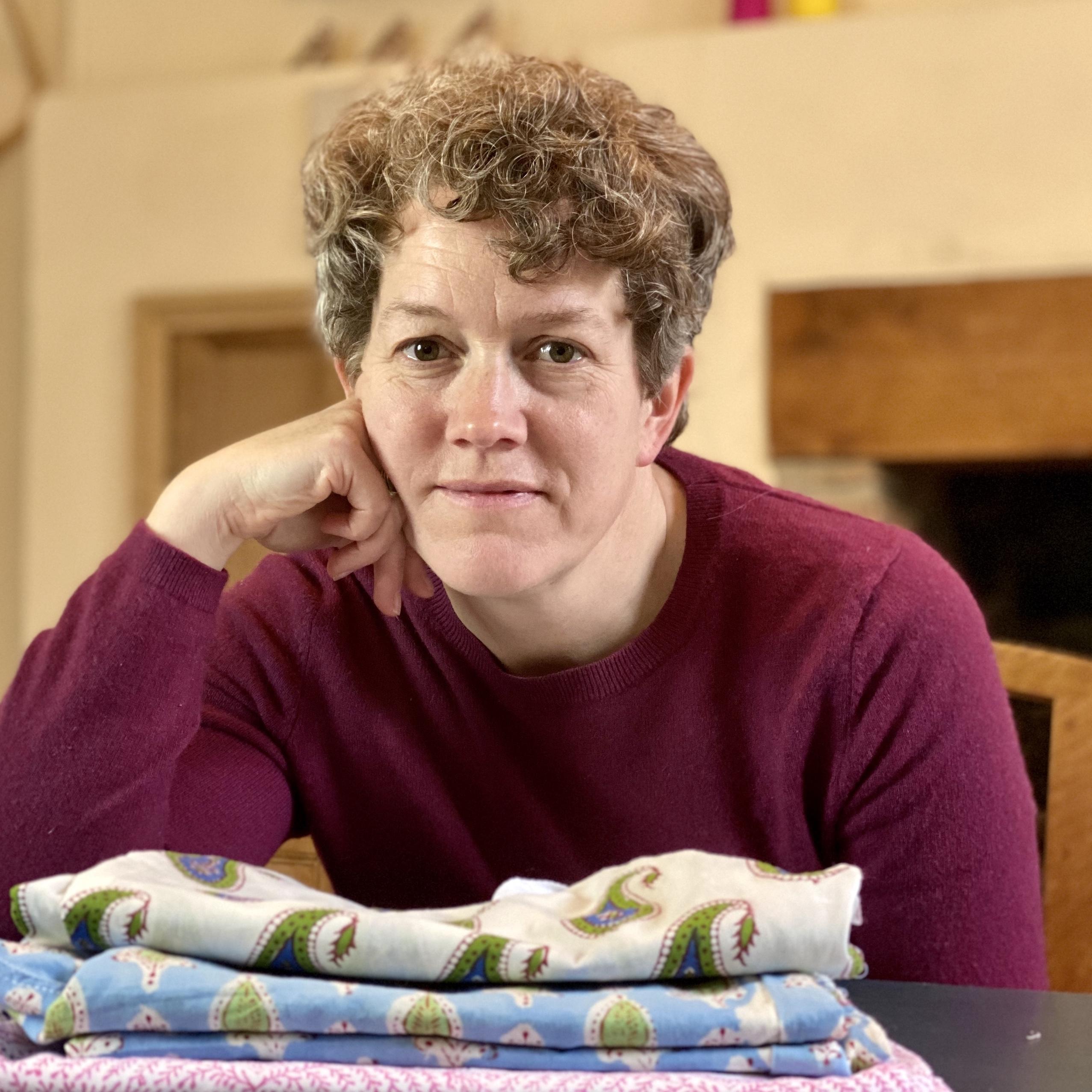 All four of my children were at home this summer, loafing around in their old holey pjs or worse, their awful trackie bottoms. We realised that while everyone is working from home, we all needed to improve our Zoom Wear! Now you can stand up in an online meeting and do it in style!
This is the answer to Lockdown Workwear, comfortable, roomy, stylish and WITH POCKETS! Posties all over the country will no longer have to avert their gaze when you answer the door.
Pajama Pantry is literally a kitchen table business. The same table we sit around for all those lockdown meals, which means we all now want comfy elastic waistbands…
There's just me, and a team of amazingly skillful people who do the sewing. Many of them were hit hard financially by the fall-out of the pandemic, so every purchase will help them back on their feet. They're not made with faultless factory precision, but made with love and care by real people who enjoy what they are doing and who get paid properly for it.
The pajamas are made of natural cotton, and hand printed using vegetable dyes. Any off cuts are used to make up the Goodies we have available - from hairbands and dog collars, to Artist's Brush rolls and whatever we can think of! I then donate all the unusable scraps to local charities who get paid by weight for them to be recycled. The only plastic we use is in the elastic, and I'm always on the hunt for a greener one! The elastic, thread and drawstring tape is all manufactured in the UK. Every order is packaged in recycled and/or recyclable paper, and no plastic stickytape.
Follow us on Instagram for life beyond the sewing machines! .https://www.instagram.com/pajama_pantry/
Please consider buying from small local businesses, during this pandemic we all need to help eachother out. If not this one, then someone else's. If you love what you've bought or what you've been given, then the best possible thing you could do is post a picture on social media and tag the company it came from. It's such an easy thing to do, and it's amazing how much that does to spread the word. Every small company needs a little boost!"
Love Alice x